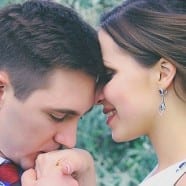 The Renewal of Marriage Vows Ceremony is for any married couple wishing to celebrate or renew their marriage vows in a unique and personal ceremony that says just what you want it to.
Often these ceremonies are arranged with a special wedding anniversary in mind, such as the tenth, twenty-fifth or even golden, but these ceremonies are just as appropriate at any stage of your marriage.
A Renewal of Marriage Vows Ceremony is sometimes a celebration of overcoming a serious illness or particularly difficult time in a marriage.
Renewing your marriage vows is as individual as you are, as you create the ceremony of your choice.