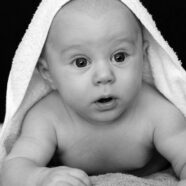 Here are some considerations when deciding on whether to have a Christening or a Naming Ceremony:
Time and Place
A Christening will normally be held in a church on a preset day and time.
A Naming Ceremony can be held at any venue (even at home) at a time to suit you and your guests.
Content
A Christening normally has set wording and includes prayers. More than one family may be having a child christened during the service.
A Naming Ceremony is created to include words of your choice. It can be non-religious or include prayers if you wish. It can also include elements from different faiths.
Leadership
A member of the clergy will conduct a christening. Anyone can lead a Naming Ceremony but it is recommended to use a professionally trained Civil Celebrant.
Legal Status
Registration of birth with the Registry Office is the only legally recognised process.